We proudly care for the pets of Alton, IL and beyond.
At Formea Animal Hospital, we're dedicated to providing you and your four-legged family members state-of-the-art, compassionate veterinary care. Our goal is to help you care for your pet while keeping them healthy. We want your veterinary experience to be simple, affordable, and exceptional. We're here to help when you need us most!
We accept cash, checks (with a valid ID), bank debit/credit cards, Visa, MasterCard, AmEx, and Discover.
Affordable Pet Dental Care in Alton, IL
Just as it's important for you to see a dentist regularly, it's important for dogs and cats as well. Your pet's oral health is directly connected to their overall health. We're pleased to provide affordable dental care for the dogs and cats of Alton, IL and the surrounding areas.
We cover all pet health care needs, from diagnostics to dentistry, from spays/neuters to soft tissue surgeries, from vaccinations to preventative care. Click here to learn more.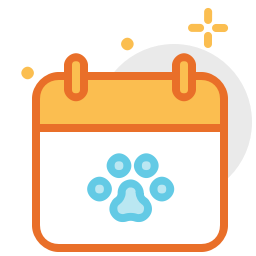 Request an Appointment
Our team is here to help when you need us most. Ready to schedule your next appointment? Simply give us a call at 618-462-8000.
The staff was very comforting and helpful. They went out of their way to make my experience as comforting as possible. I appreciate all of you.
Compassionate veterinary care in Alton, IL.
The Formea Animal Hospital team cares for each patient as our own. We understand the special bond you have with your four-legged family members and strive to provide the best care possible.
Hours
Mon-Fri: 8 AM - 5 PM
Sat: 8 AM - 12 PM
Sun: Closed